A quick guide to get started with AskSensors, including what you need to start your first project with AskSensors.
a) What is AskSensors?
AskSensors is an IoT platform designed to be the easiest application in the market, allowing users to connect, visualize and analyze their sensors data over the cloud.
Internet of Things made simple with AskSensors! You can connect your arduino, ESP8266 or other devices in few minutes and start developing IoT applications.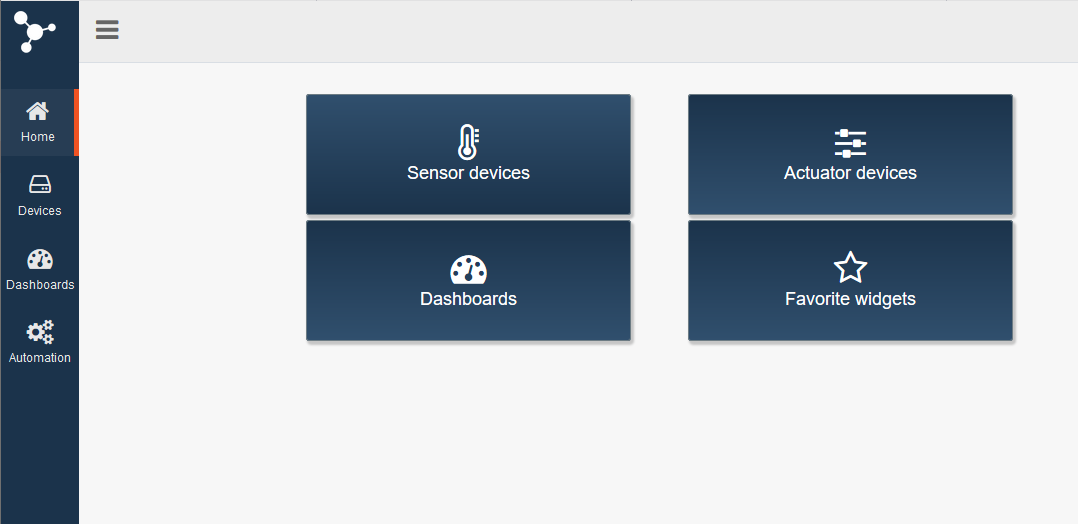 b) Create account
AskSensors comes with three main plans: Simple, Pro and Guru. Each plan could be selected for a monthly or yearly payement. Select the plan that suits your needs and click the 'SUBSCRIBE NOW' button to go through the subscription process. In addition, AskSensors offers a free trial account so you don't even have to open your wallet to get started!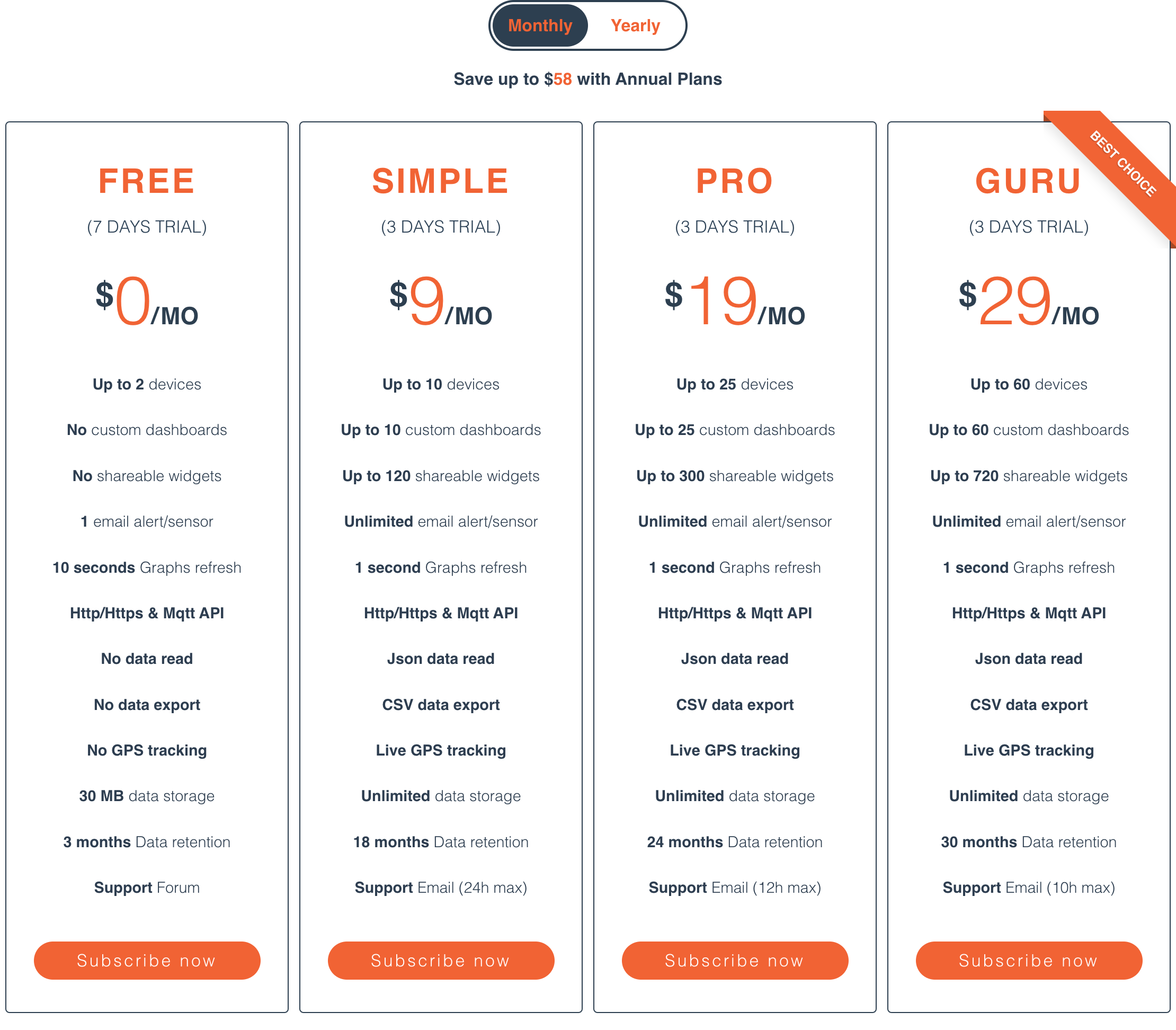 Now fill your username, your email address and your password, accept the term of uses & Privacy Policy and click the 'SUBMIT' button.
You will receive an email immediately containing a link to and instructions to Sign In. Fill your username or email and your password then click the LOGIN button.
c) What you need to get started
AskSensors supports communication with all networkable micro-controllers, bridges and materials with internet connection capability such as Arduino, ESP8266, Raspberry Pi and more.
Many examples and ready to use codes are provided for popular platforms and available for download here : AskSensors Github.
If your hardware doesn't have internet connection capability on board, you can use shields like Ethernet, WiFi and many others.

D-Troubleshooting and AskSensors community
For any issues during startup, search on the AskSensors forum for a solution. If you cannot find one, please post your problem, providing as much detail as possible.
You can also send us an email at admin@asksensors.com